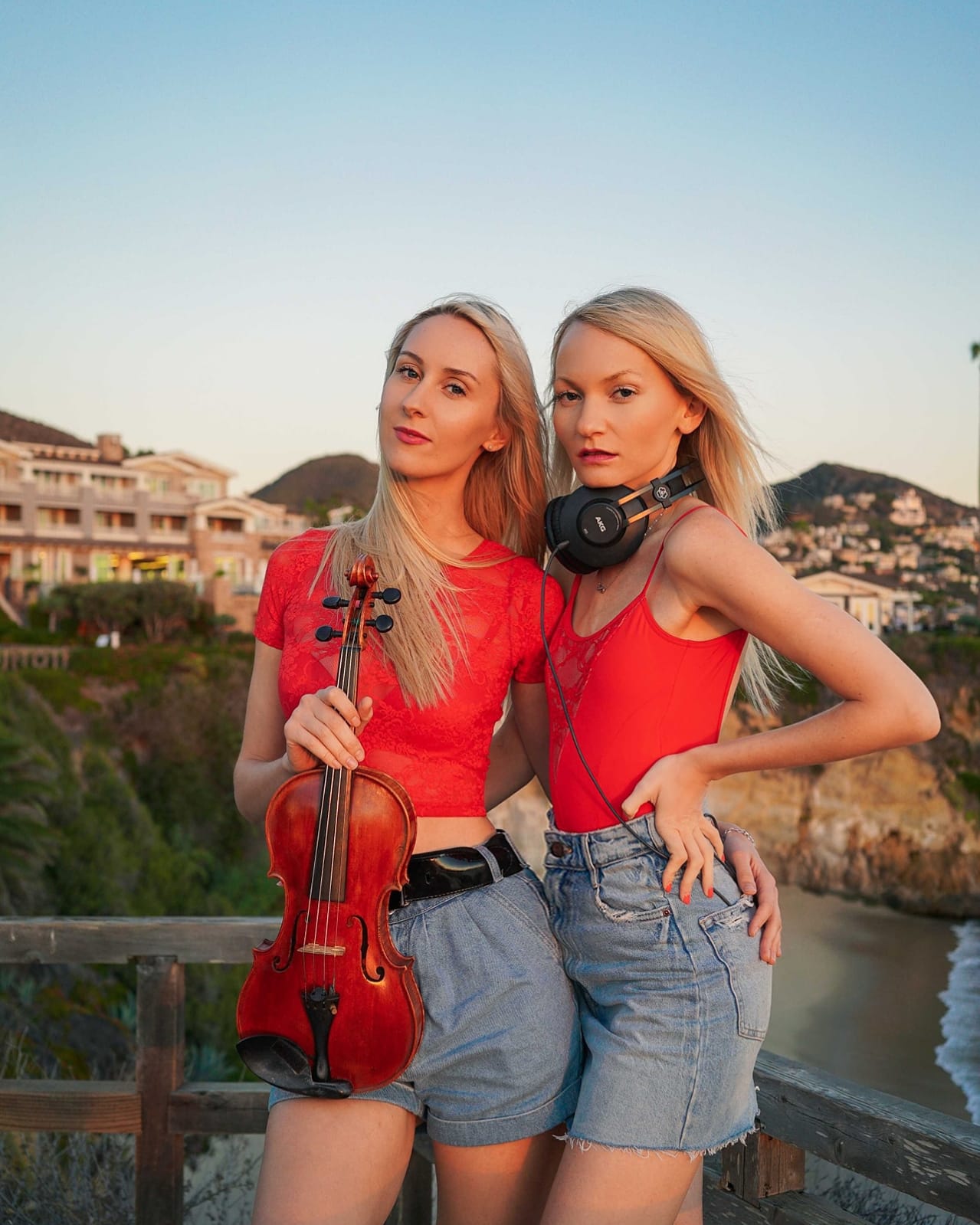 Dj Violin Duo Electric Reflection
Electric Reflection consists of international DJ Sasha Hart and classically-trained Violinist Lilia Valerie.
Having collaborated for numerous years and having a professional musical training from Moscow Conservatory and The Juilliard School of Music, Lilia and Sasha provide amazing club and corporate entertainment at venues around the globe. Our DJ & Electric Violin Duo is truly up the best in the industry. They take events to a optimum level of enjoyment every time they hit the stage.
Bringing the pounding beats of a Live DJ set, in line with the grace, beauty of an electric violin show, their act has the looks and sounds to bring a party atmosphere to any event. Lilya and Sasha's ability to pay off each others energy cannot be replicated and is a sight that must be seen. The combination of on-the-fly mixing with live improvised electric strings gives them the ability to adapt and shape any audience or atmosphere.
Electric Reflection has a wide range of talents and are not only limited to musical instruments and looks. They are a powerhouse of daring aerial and circus style acts that bring excitement and dynamic movements that flow effortlessly with their music. Their Sway Pole aerial act will surely amaze even the most seasoned event participants and attendees.